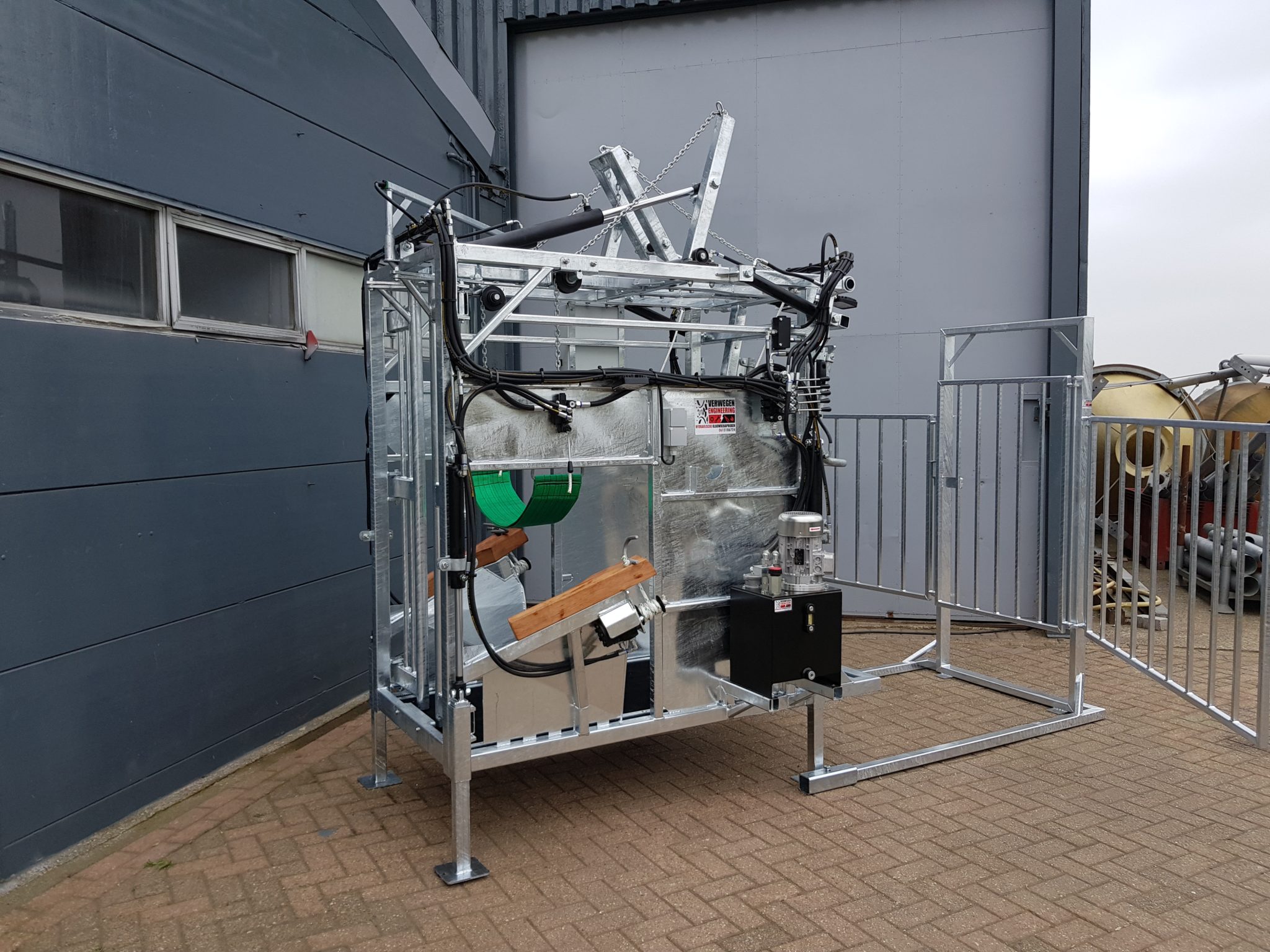 Optimaal gemak voor de bekapper
Hoof Trimming Chute TYPE II
The box is equipped with a catch door, so the cow gets stuck without the trimmer having to do anything.
You can lower a double fixation bracket from above, this bracket is equipped with a gas spring that ensures that the cow feels completely fixed. There is an extra w bracket on it to support his calf, and thus prevents kick movements
By means of a lift to a maximum height of 30 centimetres, the cow is brought to an ideal working height. This also means that the cow's legs do not have to be pulled up as high, which is beneficial for animal welfare.
The front leg supports are made of plastic, so it is not a problem if you hit them once with the machete or hoof grinding wheel.
Contact us